At Nemco Resources we know that the health of our communities, our customers and our team is linked to the overall health of our planet. We are committed to having a positive impact in any way we can.
Reduce. Reuse. Recycle.
We're always on the lookout for new ways to minimize our environmental footprint.
Focusing on environmental initiatives has become second nature and to date we've implemented the following programs:
Antifreeze production line flush collection
Oil production line flush collection
Spill containment
Air emissions and soil testing
Paper, cardboard, plastic and stretch wrap recycling
Pallet recycling
Office waste recycling
Neighbours helping Neighbours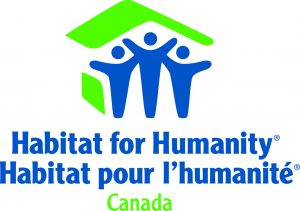 Within our community, Nemco Resources has been an active supporter of Habitat for Humanity. We're glad to be neighbours helping neighbours. We've provided hands-on help building a Habitat for Humanity home in Winnipeg.
Our most recent endeavour saw Nemco Resources become supporters of the local dirt track raceway, the Red River Co-op Speedway located just outside Winnipeg. Dirt track racing is great family fun and is a natural fit for our lubricant and automotive chemical business. Helping families have fun is always a worthy cause.
Creating a positive impact within our communities, for our customers and our team is a day by day process. Nemco Resources is committed to making life better for everyone around us.